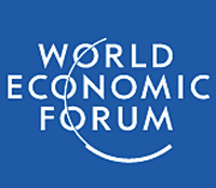 Dhaka, 08 June, Abnews : The three-day 22nd World Economic Forum (WEF) on East Asia, which ended yesterday in Nay Pyi Taw, has contributed to Myanmar's reintegration into international community as it helped the world understand more about the Southeast Asian nation, observers here said. Under the theme of Courageous Transformation for Inclusion and Integration, the forum has provided an excellent opportunity for Myanmar to reshape and rebrand itself. The final day of the forum focused on social security, encouraging development through strategic infrastructure, overcoming challenges with technological advancement, comprehensive and sustainable tourist development, effective investment and cooperation with Myanmar.
Myanmar President U Thein Sein stressed that it is the best time for foreign investors to make investment in Myanmar, while WEF founder Klaus Schwab pledged continued assistance for Myanmar' s reform process. The World Economic Forum on East Asia, hosted by Myanmar for the first time, brought together more than 900 participants, including heads of state, ministerial officials, personalities, company presidents and executive officers from 55 countries and regions.
Pre-forum seminars were held before the formal opening of the forum on the second day, addressed by founder and chairman of the forum Professor Klaus Schwab, Myanmar President U Thein Sein, Vietnamese Prime Minister Nguyen Tan Dung and Lao Prime Minister Thongsing Thammavong respectively. Schwab said Myanmar is creating a historic chapter. The participants are not only observers but will be also possible partners in the future.
He urged Myanmar to learn from neighboring countries, continuously carry out reform, promote the growth of sustainabilty, speediness and inclusiveness, expressing his optimism over the prospects of Myanmar. U Thein Sein assured the country would unshakably continuethe reform process, hoping the international community would render support and assistance to Myanmar which needs foreign investment.
Nguyen Tan Dung and Thongsing Thammavong both underpinned the importance of ASEAN integration, vowing to make joint efforts to build up the ASEAN Community in 2015 to realize ASEAN development goals. The forum covered agenda of acceleration of ASEAN integration, dialogue with Myanmar businesses and energy development. A report, New Energy Architecture, was launched at the forum to help boost Myanmar's energy reform.
The report provided 17 specific recommendations and called for creating a clear environmental regulatory framework to ensure social acceptance of large scale energy projects to increase transparency for investors. It identified energy as one of the most pressing economic challenges facing Myanmar today and suggested Myanmar to seek new sources of domestic energy.
At the pre-forum on the first day featuring travel and tourist, four countries- Myanmar, Cambodia, Indonesia and the Philippines agreed to work on ASEAN Common Smart Visa and signed the Statement of Intent on SMART Visa. The four countries expressed their intention to collaborate with relevant government agencies and other stakeholders to facilitate travel in the region by developing the common smart visa system. The Philippines will host the next WEF in 2014.
Abn/Sat-01/Economics/International/Desk/Mustafiz/Fatama
রিপোর্ট শেয়ার করুন »