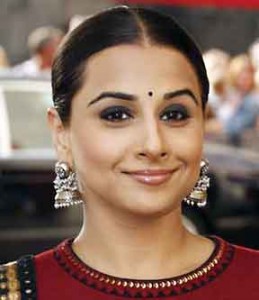 Dhaka, 29 July, Abnews : Bollywood actress Vidya Balan and anti-graft crusader Anna Hazare have been invited to take part in an annual Indian Independence day parade here on August 18, considered one of the colourful events of New York. The India Day Parade marks the Independence Day (August 15) celebrations organised by the 43-year-old Federation of Indian Associations (FIA) New York and New Jersey chapter in the streets of Manhattan. The 33rd edition of the Parade will also see Vidya Balan as its Grand Marshal.
Celebrities who have led the Parade in the past years include film personalities Amitabh Bachchan, Raj Kapoor, Shah Rukh Khan, A R Rahman, Dev Anand, Rajender Kumar, Anil Kapoor, Rajesh Khanna, Saif Ali Khan, Hema Malini, Madhuri Dixit, among others. Joining the two at the event, dubbed as the largest Independence Day Parade outside of India, will be former Indian Chief of Army Staff Gen V K Singh and Prime Minister of Antigua and Barbuda Baldwin Spencer, FIA (NY-NJ) President Sanjay Amin, said.
Tamil film star Sarath Kumar who is also the president of South Indian Artists Association and a sitting MLA from Tamil Nadu, and his wife Radika Sarath Kumar, a television and film actress will march as Parade Marshals on the occasion, Amin said. There will be marching bands and procession of 40 floats depicting Indian culture and will be represented by various Indian and American companies.
Also, this year the guests will be doing the opening bell at the Nasdaq stock exchange at 9 am local time on Aug 19 in honour of the Independence Day celebrations as many IT companies are listed on Nasdaq. There will be cultural shows, dance and music by local artists and children after the celebrities gathering at the review stand to wave to the cheering crowd, Treasurer and Media Coordinator Ankur Vaidya, said.
Abn/Mon-01/Entertainment/International/Desk/Mustafiz/Fatama
রিপোর্ট শেয়ার করুন »