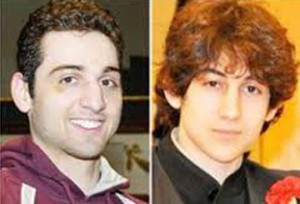 Dhaka, 26 April, Abnews: The Chechen-origin Boston bombings suspects used a remote-control device from a toy car to set off explosives and apparently learnt to build a bomb from an al-Qaida online magazine, a top American lawmaker has said.
Maryland representative Dutch Ruppersberger, the top Democrat on the House Intelligence Committee, confirmed the details after a closed-door briefing with three senior national security officials on Capitol Hill. Two Chechen-origin brothers Tamerlan Tsarnaev, 26, and Dzhokhar Tsarvaev, 19, have been accused of carrying out the deadly Boston Marathon bombings at the finish line that claimed three lives and injured over 250. Ruppersberger said based on information from Dzhokhar it appears the brothers learned how to build the bomb from Inspire magazine, a publication founded by Anwar al-Awlaki, the now-deceased al-Qaida leader. 'That has always been a concern of ours,' Ruppersberger said. 'That magazine was put out to recruit more people for jihad.' Ruppersberger also gave more details on Russia's contact with the United States regarding Tamerlan.
Following Russia's request to FBI regarding Tamerlan, Ruppersberger said US officials asked Russian authorities three times for more information, but never got a response.
Abn/Fri-02/International/Desk/Mustafiz/Majumder/Ripa   
রিপোর্ট শেয়ার করুন »