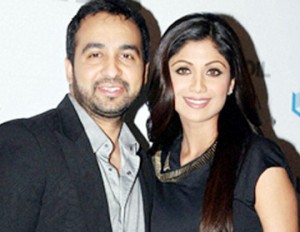 Dhaka, 06 June, Abnews : Delhi Police Commissioner Neeraj Kumar said that Rajasthan Royals co-owner Raj Kundra has admitted to betting in the Indian Premier League matches. Kumar said Kundra, who was questioned yesterday over the spot fixing scandal, admitted to betting during the over-10 hour interrogation.
Police had also questioned Kundra's business partner and friend Umesh Goenka. Sources had said the name of Goenka, with whom Kundra owns a company dealing in steel business, came during the recording of statement of Rajasthan Royal player Sidharth Trivedi, a prosecution witness in the case.
In his statement recorded before a magistrate, sources said, Trivedi claimed that Goenka approached him and sought details about the cricket pitch in Ahmedabad and details about team formations. Kundra, a British national, has 42 per cent stake in the steel business with Goenka who has 16 per cent shares in the firm, they said.
Abn/Thu-01/Sports/International/Desk/Mustafiz/Fatama
রিপোর্ট শেয়ার করুন »