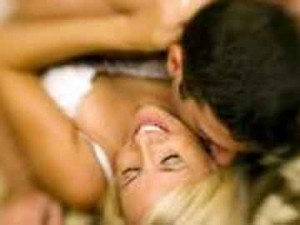 Dhaka, 31 July, Abnews : Many heart specialists are hardly Dr Ruth – sex is not something they relish bringing up with patients. But new guidance says they should, early and often, to let survivors know intimacy is often possible after a heart attack. Discussions should involve everything from when and how to resume sex, to what position might be best for some conditions or not advised for others, according to a consensus statement released by the American Heart Association and the European Society of Cardiology.
It's billed as the first scientific statement with detailed guidance on resuming sex after a heart attack, stroke or other cardiac condition and is based on a review of medical literature. Sexual health is an important part of the overall health of the individual, even for the oldest patients, said Elaine Steinke, a researcher and professor of nursing at Wichita State University in Kansas. Steinke was the lead author of the statement published in the heart association's Circulation journal and the European Heart Journal.
Co-author Tiny Jaarsma, a professor and heart failure researcher at Sweden's Linkoping University, said in an email that doctors and nurses rarely discuss sex 'spontaneously', but often wait until the patient brings up questions around sex. Health care providers often are afraid to upset patients or might feel embarrassed themselves.
Fears and anxieties about resuming sex are often numerous, Will it cause another heart attack? Can I use Viagra? What if my defibrillator goes off during sex? And many are too shy to ask, so heart doctors, nurses and other health care workers should take the lead and initiate the discussion with men and women patients of all ages and their partners, according to the statement.
Many heart patients can safely resume sexual intercourse after first checking with their doctors, and the answers to many questions depend on each patient's overall health, the guidance says. Patients with mild, stable chest pain face a low risk for a sex-triggered heart problem, whereas patients with advanced heart failure should postpone sex until their condition is stabilized.
Abn/Wed-01/Lifestyle/International/Desk/Mustafiz/Fatama
রিপোর্ট শেয়ার করুন »