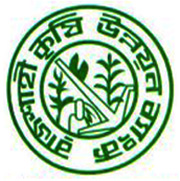 Rajshahi, 25 July, Abnews : Rajshahi Krishi Unnayan Bank (RAKUB) has set a target to disburse agricultural loans worth Taka 1450 crore everywhere in the country's northwest region during the current 2013-14 fiscal, RAKUB officials say. Headquartered in Rajshahi, the specialized commercial bank will disburse the loan through its 371 branches for boosting crop production and rural economy as well as generating employment through enhancing agricultural production in all the 16 districts under Rajshahi and Rangpur divisions. The target has also been set to recover loans of Taka 1500 crore to deposit Taka 3000 crore, said Mofazzal Hossain, Managing Director of the bank.
Target has been fixed to disburse Tk 599.26 crore as crop loan, Tk 381.21 crore as cash credit, Tk 16.03 crore for fishery, Tk 67.93 crore for animal resource, Tk 5.35 crore as farm and irrigation machinery, Tk 49.14 crore for agro- based industry, Tk 74.05 crore as SME, Tk 39.04 crore for poverty alleviation and Tk 112.61 crore for other need-based sectors. During the previous fiscal (2012-13), he said the bank has disbursed loan of Tk 1334.59 crore against the target of Tk 1300 crore and recovered Tk 1475.30 crore including Taka 463.16 crore classified loan against the target of Tk 1425 crore.
'We have adopted special credit programme for encouraging the people for setting up solar power, biogas and waste management plant for generating eco-friendly and alternative power to face the power supply deficit,' he said adding credit is being extended to the sector on a priority basis. Tk 5.35 crore was disbursed among 1531 farmers for production of pulse, oil-seed, maize and spice crops at 4 per cent interest rate to lessen the import pressure of the items.
He said the bank has been putting in its level best effort to establish a dynamic leadership along with accountability and transparency in all its activities to earn confidence of the clients. As the largest development partner in agriculture as well as agro based industry sector of the northwest Bangladesh, currently, the bank has adopted multipurpose work plans which are being implemented at the grassroots to make the credit programs easier.
Mofazzal Hossain says the bank has been implementing various new programmes to infuse dynamism into its business activities and socio economic development of the northwest region and the clients have started deriving effective results from the programs. Number of profit-making branch has been increasing gradually. More than, 160 branches have, so far, been computerized and all the 371 branches will be brought under the modern ICT system by 2014. The bank will be capable to provide various updated services like online banking, SMS banking and ATM booths, Hossain expected.
Abn/Thu-01/Bank-Insurance/Desk/MR/Mustafiz/Fatama
রিপোর্ট শেয়ার করুন »