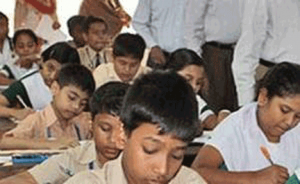 Dhaka, 29 November, Abnews : The government has decided to upgrade the post of headmasters of primary schools to second class and raise salaries of assistant teachers. SM Ashraful Islam, additional secretary to Primary and Mass Education Ministry, told media on Thursday that they received a letter from public administration ministry in this regard.
A gazette notification will be published after getting a sanction from the secretary-level committee on administrative development. As per the letter of the public administration ministry, the pay scale of the trained headmasters will also be raised to Tk 6,400 (grade 11), from current Tk 5,500. Those not trained will get Tk 5,900 (grade 12) as basic salary, instead of Tk 5,200.
Basic salary of trained assistant teachers will be increased to Tk 5,200 (grade 14) from Tk 4,900 while those not trained will get Tk 4,900 (grade 15) as against Tk 4,700. However, the ministry has put three conditions for implementing the decision. As per the conditions, the decision will have to be approved by the finance ministry before implementation.
New recruitments and promotions will be under the Public Service Commission. Primary and Mass Education Ministry will take steps against the headmasters whose academic qualification is not consistent with the recruitment rules.
Abn/Fri-02/Education/Nazmul Houda/Mustafiz/Fatama
রিপোর্ট শেয়ার করুন »