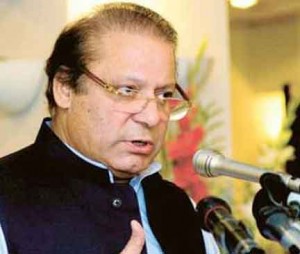 Dhaka, 28 July, Abnews : Pakistan has made the first concrete move to resume the stalled dialogue process with India by officially proposing dates for the next round of talks in the past week, but a cautious New Delhi is holding back any response until new Prime Minister Nawaz Sharif takes some positive step to speed up trial in Islamabad in the Mumbai 26/11 attack.
It's learnt that India is keen that the new government in Islamabad underlines its intent by ensuring that hearings are conducted at least on a week-by-week basis. That this is a priority has been conveyed through various channels including to Sharif's Special Envoy Shahryar Khan, who visited India last month.
Khan, sources said, also gave out hope by assuring the Indian side that Sharif was a man of action, whenever the 26/11 question was raised during his visit. He, however, had no specifics to offer.
The other issue the Indian side emphasised was honouring the previous PPP (Pakistan People's Party) government's decision to accord India the MFN (Most Favoured Nation) status by the end of the year. On this, sources said, the new government in Pakistan is willing to go the distance but not under the same nomenclature since the term, when translated into Urdu, evokes negative sentiments in Pakistan.
It's learnt that both Khan and before that Pakistan PM's Advisor on Security and Foreign Affairs Sartaj Aziz, who had met External Affairs Minister Salman Khurshid at Brunei a few days prior to Khan's visit, have conveyed that Islamabad may look at extending the same benefits but under a different name.
While New Delhi is not fixated with the nomenclature, officials here see progress on the MFN issue as an important marker of continuity between the Sharif government and its predecessor. The Indo-Pak peace process lost considerable time when the PPP government initially refused to acknowledge the progress made during the Musharraf era.
Abn/Sun-01/Politics/International/Desk/Mustafiz/Fatama
রিপোর্ট শেয়ার করুন »