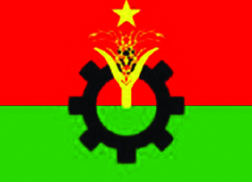 Dhaka, 28 November, Abnews : Police arrested six BNP leaders and activists, including the Organising Secretary of its central committee Golam Akbar Khandaker, from near the party's Chittagong office on Thursday. Chittagong police's additional commissioner (Kotwali) Mirza Sayem Mahmud said these BNP leaders were arrested while in a procession around 10am.
The procession, he said, was proceeding from Kazir Deuri to the BNP office at Nasiman Bhavan. Apart from Khandaker, the other BNP men arrested were his personal assistant Arjun Das, BNP joint secretary (Chittagong North) Jasim Uddin Chowdhury, Metropolitan Juba Dal leader Yasin Chowdhury and his associate Shahjahan Fakir and Chittagong University Chhatra Dal leader Khorshed Alam.
Witnesses said the police arrested these leaders as they neared the party office in a procession in support of the Opposition blockade. The BNP activists were involved in a brawl with the police during the arrests. Akbar was nabbed in two cases of vandalism during Wednesday, the second day of the Opposition called countrywide road, rail and waterways blockade.
Abn/Thu-02/Politics/Desk/Nazmul Houda/Mustafiz/Fatama
রিপোর্ট শেয়ার করুন »