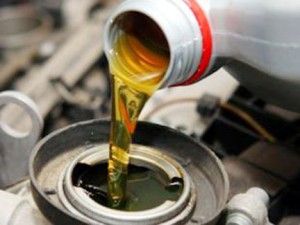 Dhaka, 08 February, Abnews : Oil prices rallied sharply yesterday as the market shrugged off a disappointing US jobs report, finding upbeat details in the report suggesting modest economic growth. The benchmark US futures contract, West Texas Intermediate for delivery in March, leaped $2.04, or 2.1 percent, to close at $99.88 a barrel on the New York Mercantile Exchange.
Brent North Sea crude for March gained $2.69, or 2.5 percent, to settle at $109.57 a barrel on London's Intercontinental Exchange. Both futures contracts closed at their highest levels of the year to date. Earlier in the day the US contract crossed above the psychological level of $100. The rally came after the Labor Department, for the second month in a row, reported disappointing jobs growth numbers for the world's largest consumer of crude oil.
The US economy added only 113,000 jobs in January, after a paltry 75,000 in December, according to the department's survey of business establishments. That was well below analyst expectations of 175,000. But a separate household survey showed the unemployment rate dropped for the third consecutive month, to 6.6 percent from 6.7 percent in December, driven down by job growth of 638,000. And the labor force participation rate improved, though still at a historically low level, to 63.0 percent.
The oil and equities markets rose sharply as investors digested the jobs data. Today's jobs report delivers neither encouragement nor discouragement. It falls right smack in the middle of a slow recovery trend with relatively flat labor income, said David Kotok of Cumberland Advisors. Kotok said the slow-growing trend means the Federal Reserve will proceed slowly with the tapering of its massive stimulus that began in January.
The soft growth in payrolls the past two months is not the start of a new weaker trend. We expect payroll gains to reaccelerate sometime in the next couple of months. The plowhorse economy is still moving forward, said FT Advisors in a research note.
Abn/Sat-01/Economics/Desk/MR/Mustafiz/Fatama
রিপোর্ট শেয়ার করুন »