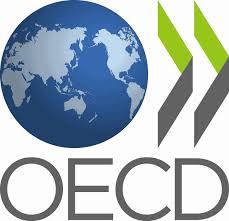 Dhaka, 12 February, Abnews : Chronic unemployment across advanced democracies edged down again in December, but there were wide differences and the rate in the eurozone remained far above the average, the OECD said yesterday. The average rate in the 34-member OECD area was 7.6 percent of the workforce which meant that 46.2 million people were registered as available for, but without, work.
The total of people unemployed is 11.5 million, more than when the financial crisis began in the middle of 2008, the Organisation for Economic Cooperation and Development said in its monthly unemployment bulletin.
The OECD rate edged down by 0.1 percentage points, in the third monthly fall in a row, in December. Japan showed a low rate of 3.7 percent with a reduction of 0.3 points, and in the United States it fell by three points to 6.7 percent. But in the eurozone, which had 17 members in December, the rate was stuck at the same level as in November, at 12.0 percent. But here, too, there were wide differences.
The rate in France was stable at 10.8 percent, and in Germany at half that level at 5.1 percent. In Spain, with a rate of 25.8 percent, there was an improvement of 0.3 percentage points. In Ireland, emerging from a bailout, the rate fell by 0.2 points to 12.1 percent. Italy achieved a reduction of 0.1 points to 12.7 percent. In the Slovak Republic it fell by 0.2 points to 13.8 percent. In Poland, outside the eurozone in what analysts call emerging Europe, the rate fell from 10.2 to 10.1 percent.
Referring to a particular issues of concern for policymakers, the problem of lost-generation unemployment among young people, the OECD said that the average rate in its overall area eased by 0.1 points to 15.5 percent in the month, and by a full percentage point on a 12-month comparison.
However, the youth unemployment rate remains very high in several euro area countries, in particular in Greece, at 59.2 percent in October, the latest month available, Spain at 54.3 percent, Italy at 41.6 percent, Portugal at 36.3 percent and the Slovak Republic at 32.6 percent, it said.
Abn/Wed-01/Economics/Desk/MR/Mustafiz/Fatama
রিপোর্ট শেয়ার করুন »