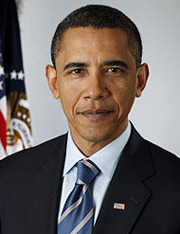 Dhaka, 23 May, Abnews : President Barack Obama dropped in Wednesday on a White House meeting with the secretary of Russia's Security Council to discuss Syria and counter- terrorism cooperation, the White House said. He joined National Security Advisor Tom Donilon at his meeting with Nikolay Patrushev, the Russian security council secretary, a spokeswoman for the National Security Council said.
The president reaffirmed his desire to strengthen the bilateral relationship, including US-Russian economic ties, spokeswoman Caitlin Hayden said. They also discussed the importance of deepening counterterrorism cooperation and the need for a negotiated political settlement in Syria, she said.
The United States and Russia have recently begun working together to bring the sides to the Syria conflict together at a peace conference in Geneva, despite deep differences in approach.
Abn/Thu-01/International/Desk/Mustafiz/Fatama
রিপোর্ট শেয়ার করুন »