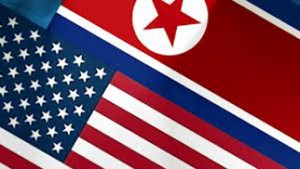 Dhaka, 27 April, Abnews:A US citizen is soon to go on trial on charges including attempting to overthrow North Korea's government, the North's official news agency says.
KCNA says that Pae Jun-Ho has admitted the charges, without specifying when the trial will start. Pae Jun-Ho, who is known in the US as Kenneth Bae, was held last year after entering North Korea as a tourist. His indictment comes amid growing tension in relations between Pyongyang and Washington. This follows North Korea's third nuclear test in February. 'The preliminary inquiry into crimes committed by American citizen Pae Jun-Ho closed,' the KCNA said in a report on Saturday. 'In the process of investigation he admitted that he committed crimes aimed to topple the DPRK (Democratic People's Republic of Korea) with hostility toward it. 'His crimes were proved by evidence,' the report added. Mr Bae is believed to be a tour operator of Korean descent. He was reportedly arrested after arriving in Rason – a special economic zone in the north-east of the country near the Russian border. Washington has so far not publicly commented on the latest development. The US and North Korea do not have diplomatic relations. The Swedish embassy in Pyongyang represents the US.
In recent years North Korea has arrested and released several US citizens, including journalists and Christians accused of proselytism.
Abn/Sat-02/International/Desk/Mustafiz/Majumder/Ripa
রিপোর্ট শেয়ার করুন »