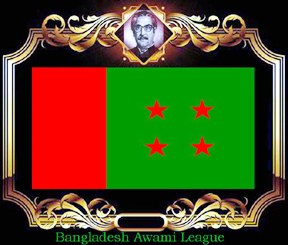 Dhaka, 23 November, Abnews : A hundred Awami League lawmakers are not receiving nominations for the 10th Parliamentary poll. The high-command made its decision based on their reputation, relationship with other leaders, corruption and their performance in the last five years.
The final list was prepared after conducting five opinion polls, and analysing feedback from the grassroots leaders. Priority has been given to younger and seasoned politicians who enjoy a cleaner image. Awami League President Sheikh Hasina will hold a meeting with 2,611 aspiring nominees on Sunday. The names of the final 300 candidates will be announced right after the election schedule is announced.
Awami League sold nomination forms from 10-17 November, and  2,611 aspiring candidates bought nomination forms against 300 seats. Awami League Sheikh Hasina will competition from Gopalganj-3, Rangpur-6 and Narail-1 constituencies.
Abn/Sat-02/Politics/Md. Nazmul Houda/Mustafiz/Fatama
রিপোর্ট শেয়ার করুন »