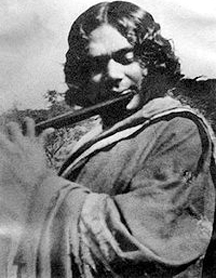 Dhaka, 25 May, Abnews : Speakers at a discussion here last night said that National Poet Kazi Nazrul Islam was a great philosopher who struggled against injustice and communalism throughout his life for establishing universal humanism.
Terming Nazrul as the greatest source of inspiration during the War of Liberation in freeing the nation from deprivation, exploitation, injustice and communalism, they called upon the people to follow the great ideals of the rebel poet.
They were addressing the discussion arranged in observance of the 114th birth anniversary of Nazrul by divisional unit of Bangladesh Education Monitoring Society (BEMS) in association with Abhijatrik Shahittya-Sangskritik Sangsad (ASSP) at Shilpakola Academy auditorium in the city.
The BEMS chalked out programmes including discussion on the life and deeds of Nazrul, according receptions to eminent personalities for their tremendous contributions in different fields including literature, poetry recitation, colourful cultural evening, etc.
Additional Divisional Commissioner (General) Narayan Chandra Barma addressed the discussion as the chief guest with President of ASSP and noted cultural personality of the city Advocate MA Basher Tipu in the chair.
Head of the Bengali Department of Begum Rokeya University Professor Sarifa Salowa Dina, Rangpur Regional Director of Bangladesh Betar SM Zahid Hossain, Divisional Deputy Director of the Directorate of Primary Education Mohiuddin Talukder, Chairman of Rangpur divisional unit of BEMS Principal M Shariful Islam and President of Raja Ram Mohan Club Monwar Hossain were present as the special guests.
Paying rich tribute to the rebel poet, the speakers called upon all concerned for properly evaluating his unparallel literarily and cultural deeds, human philosophy and conducting more research and enhanced inclusion of his works in curriculums at all levels.
Abn/Sat-01/National/Desk/MR/Mustafiz/Fatama
রিপোর্ট শেয়ার করুন »