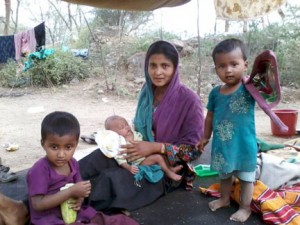 Dhaka, 21 November, Abnews : Myanmar discarded on Thursday a U.N. resolution urging it to grant citizenship to the Rohingya, a stateless Muslim minority group, and accused the United Nations of impinging on its sovereignty. The U.N. General Assembly's human rights committee resolution, which passed on Tuesday, also called on Buddhist-majority Myanmar to curb an increase in violence against Muslims since military rule ended in March 2011.
Citizenship will not be granted to those who are not entitled to it under this law no matter whoever applies pressure on us, government spokesman Ye Htut said in a statement. It is our sovereign right. After emerging from 49 years of military rule in 2011, Myanmar has faced repeated spasms of communal violence that have marred its transition to democracy and threatened to undermine its nascent political and economic reforms.
Clashes between Rohingya and racial Rakhine Buddhists exploded in June and October last year, making 140,000 people homeless, most of them Rohingya. Myanmar's government says 192 people were killed in the unrest; Rohingya put the toll at 748. Since then, tens of thousands of Rohingya have fled from Myanmar by boat, hoping to get to Malaysia, a majority Muslim country. Violence against Muslims spread further this year, most recently in Thandwe, a township on the Rakhine coast where racial Rakhine mobs killed five Muslims in a series of attacks between September 29 and Oct 2.
Myanmar's government says the Rohingya are migrants from neighbouring Bangladesh. A 1982 Citizenship Act excluded Rohingya from Myanmar's official list of 135 racial groups, effectively rendering them stateless. Bangladesh also disowns them and has refused to grant them refugee status since 1992. Many of the 1.1 million Rohingya in Myanmar's western Rakhine State, however, trace their roots back generations.
The United Nations calls them virtually friendless and says they are subject to many forms of persecution, discrimination and exploitation. The United States embassy in Yangon said on Wednesday it was deeply concerned about reports of violence against Muslims in Rakhine state, including the burning of a mosque and intimidations against internally displaced people. It urged the national and state authorities to do more to ensure progress in security, rule of law, justice, humanitarian access, and reconciliation.
Abn/Thu-02/International/Md. Nazmul Houda/Mustafiz/Fatama
রিপোর্ট শেয়ার করুন »