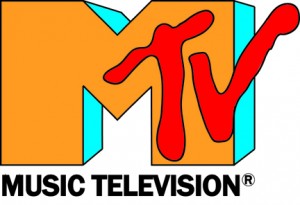 Dhaka, 20 May, Abnews : Creinse Limited, a brand innovation, music and entertainment company in Bangladesh, Sunday announced that it has secured a brand license and programme license agreement with Viacom International Media Networks (VIMN) Asia, a division of Viacom Inc., a provider of 'glocal' entertainment content, to initiate MTV programme syndication in Bangladesh, reports Media Research Asia. Under this agreement, Creinse Limited will market and produce MTV programme content and localized MTV formats for the Bangladesh market.
Through this collaboration, Creinse will represent the MTV Hits, a non-stop international branded block and produce local MTV-branded versions of MTV Chart Attack and My Celeb MTV in Bengali –both highly successful and well-received formats under the global youth entertainment brand – with potential of future expansion of the agreement in the future. Creinse will look to secure placement of the MTV Hits branded block, produce the local formats and secure syndication of the formats. A VJ search will be initiated shortly to select the first ever VJs for the initial MTV programme formats in Bangladesh.
"There is no doubt that MTV continues to be the cultural home of the millennial generation across Asia, as we promote and reflect local and cultural tastes and music talents across the region. We picked Bangladesh to be our next stop in our on-going plans to expand our regional presence as it is a vibrant market with great potential and an exciting emerging local music scene and we are confident this MTV content will connect with local audiences. Furthermore, Creinse will bring to life our brand experience and connection with the Bangladesh music, operators and advertisers with the locally produced MTV formats," said VIMN Asia's executive vice president and managing director, Indra Suharjono.
"The collaboration with MTV Asia is a game-changer for the music industry in Bangladesh. We anticipate this will not only create a new standard for local productions, but Creinse will now be an enabler between local music talents and a global brand like MTV! We are excited to help bring the local music entertainment scene to the next level," said Rabeth Khan, Managing Director, Creinse Limited.
Of the programs, MTV Hits will bring fresh, original, happening music from around the world to the homes of every music enthusiast in Bangladesh. My Celeb MTV will be produced locally, featuring the local music stars and upcoming music talents, while MTV Chart Attack will be the biggest music charts of the country featuring local music hits and videos.
In addition to the MTV programme formats, opportunities for viewers and music talents will be created through contests and competition platforms through which they may win opportunities to participate in regional MTV music events.
Abn/Mon-01/Media/Desk/Jasim/Mustafiz/Fatama
রিপোর্ট শেয়ার করুন »