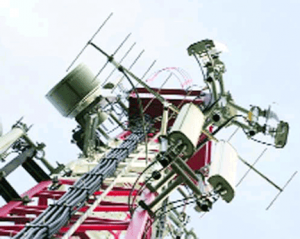 Dhaka, 04 December, Abnews : In a move that would enable big ticket mergers in the telecom sector, the empowered group of ministers (EGoM) on telecom on Tuesday allowed an entity formed by merger between two or more mobile service providers to hold up to 50 per cent of the market share in a circle.
What will particularly be cheered by mobile operators is that after any merger and acquisition, they can hold two carriers of spectrum in the 3G band. Currently, operators have only one carrier of 5 Mhz 3G spectrum and are required to surrender any additional carrier they get from a merger.
But what may be seen as a slight dampener in the 2G space is that the acquiring company will have to pay the difference between the entry fee and the auction-determined price of spectrum beyond 4.4 MHz in the GSM band and 2.5 MHz in the CDMA band, if the spectrum was originally acquired by paying the entry fee.
No separate charges will be required to be paid for spectrum acquired through auctions. This will leave 3G spectrum out of the ambit of any extra payment to the government as this spectrum was acquired through auctions. An area which is still to be decided is whether the lock-in of three years on a new licensee from selling out should be lifted or not.
The government is likely to seek a legal opinion on this. On the quantum of spectrum to be auctioned in the 1,800 Mhz band, official sources said it has been increased from 298 Mhz to 403 Mhz. The Supreme Court had mandated that all spectrum freed up by cancellation of 122 licences post its February ruling needs to be put up for auction. The EGoM had asked the Department of Telecommunications to clarify the total quantum of spectrum available in the 1,800 Mhz band that can be sold.
Abn/Wed-01/Share Market/International/Desk/MR/Mustafiz/Fatama
রিপোর্ট শেয়ার করুন »