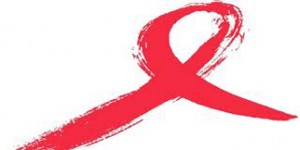 Dhaka, 27 April, Abnews: Mass-media has a vital role to play towards changing mindset towards the transgender and other socially excluded people to ensure their fundamental rights, discussants at a meeting said here today.
They viewed that the transgender, male sex-workers and HIV/AIDS infected people are subjected to social stigma and disparity various. The observations came at a 'Media Dialogue' organized by Light House, a rights-based organisation, at its Madhumita Center in the city. Mustafa Kalimullah Al Mamun, Project Coordinator (Media and Publication) of Bangladesh Center for Communication Programmes, and Mofazzal Hossain, Center Manager of Light House, presented the concept papers on the issue. They said the society and the mass-media in particular, as a whole, should come forward with a positive attitude toward the extreme socially excluded people for their coexistence in society with decent livelihood. Role of service providers and media should be more proactive in establishing rights of the transgender and other socially excluded people for the sake of preventing HIV/AIDS.
They pointed out that the members of the community are always subjected to negligence and repression in every sphere of life including family and society. The Hijra community is essentially deprived of several rights under the country's existing law, because it recognizes only two sexes, male and female. All Bangladeshi governmental documents therefore are meant to be prepared for male or female citizens. Hijras are left with no choice as they have to identify themselves as either male or female in those documents, they added. Topan Das, Additional News Editor of Daily Samakal, spoke on the occasion as resource person stressing the need for promoting rights of the excluded people. Sharing basic facts of HIV/AIDS he discussed on how to media persons can play their role in creating awareness of critical social issues. Taking part in the open discussion local media personnel focused on how stigma and discrimination can be reduced to a greater extent and media can provide appropriate information to the general masses about the critical issues of HIV/AIDS.
With Editor of Dainik Barta SMA Kader in the chair, Editor of Daily Natun Probhat, Editor of Daily Sunshine Tasikul Alam Bakul, Executive Editor of Daily Sonar Desh Akbarul Hassan Millat and News Editor of Daily Sonali Sangbad Anwarul Alam Fatik also spoke on the occasion.
Abn/Sat-02/Media/Desk/Mustafiz/Majumder/Ripa
রিপোর্ট শেয়ার করুন »