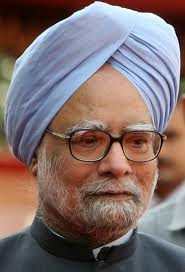 Dhaka, 03 January, Abnews : Indian Prime Minister Manmohan Singh has announced that he will not stay in the post if his party wins the next election, due in the summer. He said he would hand over the baton to a new PM. Singh has been India`s PM for the past decade, heading a coalition government led by the Congress party, reports media. Singh was addressing a rare press conference – only the third such briefing during his whole term of office. He is often criticised for lack of information on issues concerning his government. During the conference he also spoke about the economy and inflation, and on the issue of corruption.
On Thursday, senior leader of the opposition Bharatiya Janata Party (BJP), Arun Jaitley, said Singh should explain how he thought history would judge his tenure, referring to the PM`s failure to assert himself against corruption and his subversion of constitutional institutions. Since his government is perceived to be extremely corrupt, where does he feel he went wrong in not asserting himself when the situation so demanded, Jaitley asked.
In recent years, the government has faced several corruption charges and correspondents say public disenchantment with the authorities has been steadily rising. In the recently held assembly elections in four politically crucial states, Singh`s Congress party lost ground to the BJP and political analysts say it is unlikely the party will bounce back in time for the general election due in the next few months.
Abn/Fri-02/International/Desk/Nazmul Houda/Mustafiz/Fatama
রিপোর্ট শেয়ার করুন »