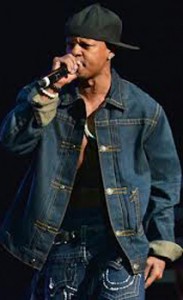 Dhaka, 02 May, Abnews:Chris Kelly, one half of the 1990s rap duo Kris Kross, has died in an Atlanta hospital at the age of 34.
Kelly had been found 'unresponsive' at his home on Wednesday, local media reported. Kris Kross was made up of Kelly, known as 'Mac Daddy', and Chris 'Daddy Mac' Smith. They are most widely remembered for their 1992 hit Jump. In February, they had performed to celebrate the 20th anniversary of the So So Def label that signed them. There was no official confirmation of the cause of Kelly's death. An autopsy is due to be held on Thursday.
'It appears it may have been a possible drug overdose,' Cpl Kay Lester, a spokeswoman for the Fulton County police, told the Associated Press.
Abn/Thurs-02/International/Desk/Mustafiz/Majumder/Ripa
রিপোর্ট শেয়ার করুন »