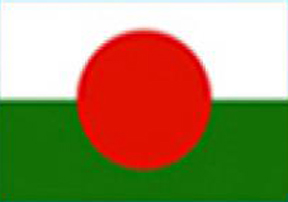 Dhaka, 29 July, Abnews : Awami Jubo League today defended Prime Minister's son Sajib Wajeb Joy's comment that he has the information that Awami League will come to power again. Speaking at a press conference at its Bangabandhu Avenue office, Jubo League leaders compared Joy's remarks with election campaign of the US President Barack Obama. Joy in an Iftar party of Jubo League on July 23 said that he had information that Awami League would win in the next general election and will form the government again.
Like Obama's speech during the US election, Joy's remarks have inspired the pro-liberation forces at home and abroad and leaders and activists of Awami League and its associated bodies and have gotten clear guidelines of their future work plan, said Jubo League Chairman Omar Faruq Chowdhury.
He in a written statement, however, said that the anti- liberation forces and BNP were trying to mislead people by publishing a small part of his (Joy's) speech. BNP is also trying to fish in troubled water by spreading misleading information centering Joy's comment, he added.
Quoting Begum Khaleda Zia's comment that people want to see BNP in power, the Jubo League Chairman questioned how Khaleda knows the mind of the people. On what basis, she could say this, he questioned
Omar Faruq said a pro-democratic political party can express the desire of winning in the next general election. We see nothing wrong in it..but those who are not involved in practicing democracy may mislead the people, he added. He said those who hatch conspiracies, see conspiracy everywhere.
Among others, Jubo League leaders Faruq Hossain, Ataur Rahman Ata, Enayet Kabir Chanchal, Harun-ur-Rashid, Nurunnabi Chowdhury Shaon MP, Mohiuddin Mahi and SM Zahid were present at the press conference.
Abn/Mon-01/Politics/Desk/DB/Mustafiz/Fatama
রিপোর্ট শেয়ার করুন »