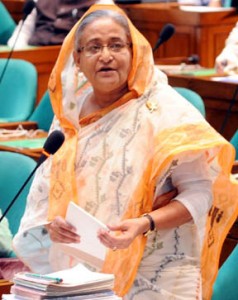 Dhaka, 30 June, Abnews : The government has a plan to set up IT Village/ software technology park/ high-tech park in every division to build Digital Bangladesh for socioeconomic development of the country. Information and Communication Technology Minister Mostafa Faruq Mohammad said this today in reply to a tabled question from treasury bench member Md Shahriar Alam. He said the government has already undertaken a project to establish a high- tech park at Kaliakoir. The activities of the project are underway, he added.
Besides, he said, a project has been undertaken to set up a high-tech software technology park in Jessore. The ICT minister said 34 acres and 162.83 acres have been earmarked in Rajshahi and Sylhet respectively for setting up software technology park/IT village. He said letters have been sent to the land ministry and concerned deputy commissioners to allocate land against the Bangladesh High-Tech Park.
On the other hand, he said, the activities for earmarking land for setting up IT Village/ software technology park/ high- tech park in Dhaka's Mohakhlai and Khulna, Barisal, Rangpur and Chittagong divisions are underway. Faruq Mohammad also said a firm named Infrastructure Investment Facilitation Company (IIFC) has bee appointed to conduct the feasibility study to this end.
Abn/Sun-01/Technology/Desk/Jasim/Mustafiz/Fatama
রিপোর্ট শেয়ার করুন »