Dhaka, 01 July, Abnews :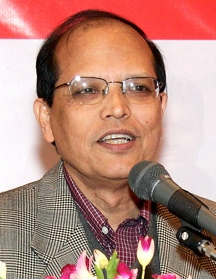 Bangladesh Bank (BB) Governor Dr Atiur Rahman Monday said it is not necessary to subject Grameen Bank to infrastructural changes. There is no need the change the bank's infrastructure. The investigation into the institution didn't reveal any serious irregularity that might require the bank to go through infrastructural changes, said Rahman. This came as he was speaking at a seminar on microcredit organized by Polli Kormo Sohayok Foundation Monday.
The governor said the BB carries out a probe into Grameen Bank every year. Speaking of the recent recommendations revealed by Grameen Bank Commission, Rahman said: The BB has nothing to do with it. The committee formed by the state to probe into Grameen Bank revealed recommendations for bringing change to the method currently used by the institution to select directors.
Abn/Mon-01/Bank-Insurance/Desk/MR/Mustafiz/Fatama
রিপোর্ট শেয়ার করুন »