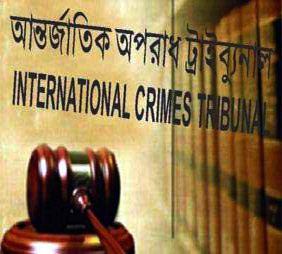 Dhaka, 29 May, Abnews : The probe agency of the International Crimes Tribunal (ICT) has finalized the investigation report into the alleged crimes against humanity committed by Zahid Hossain Khokon alias Khokon Razakar. Khokon, mayor of Nagarkanda pourosabha under Faridpur district, is now on the run according to the probe agency. We have finalized the investigation report against him and would submit it to the chief prosecutor tomorrow. We would also plea for issuing arrest warrant against the BNP leader, said M Abdul Hannan Khan, coordinator and chief investigator of the agency said at a press briefing held at its Dhanmandi office.
Khan, with the status of inspector general of police, said they have brought 13 charges including genocide, murder, rape, and force conversion, against the 70 years-old accused. M Sanaul Haque, senior investigator of the agency said they have started investigating the alleged crimes of Khokon on April 16, 2012 and finished it today. He said during their investigation, they have recorded statements of total 78 people and made 50 of them witnesses.
Haque said, He along with his elder brother Jafar Razakar had formed a Razakar group in their locality. They had received arms and ammunition from the Pakistani army on April 21, 1971, and created havoc in Nagarkanda area after that. He was such a vicious killer, who raided and destroyed everything in his path for three days after his brother got killed in a battle with the Freedom Fighters on May 29, 1971.
Abn/Wed-01/Law & Crime/Desk/DB/Mustafiz/Fatama
রিপোর্ট শেয়ার করুন »