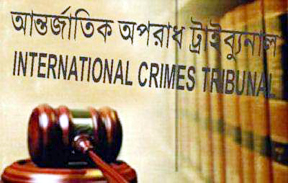 Dhaka, 23 February, Abnews : The International Crimes Tribunal (ICT)-1 got a new chairman today as the government appointed Justice M. Enayetur Rahim to the post that remained vacant since January 1, 2014. A circular to this effect was issued by the Ministry of Law, Mizanur Rahman, senior public relations officer of the ministry, told BSS.
Justice Rahim obtained M.A degree in Mass Communication and Journalism and then LL.B, according to his profile details available on the website of the Supreme Court. He was enrolled as an advocate of district court, the High Court Division and the Appellate Division of Bangladesh Supreme Court on November 30, 1986, January 2, 1989 and May 15, 2002, respectively.
Justice Rahim was elevated as an additional judge of the High Court Division on June 30, 2009 and appointed a judge of the same division on June 6, 2011. He participated in international seminars held in Hong Kong in 2006 and in Egypt in 2009. Justice Rahim visited India, Nepal, Malaysia, Singapore, Egypt and Saudi Arabia.
Abn/Sun-02/Law & Crime/Desk/MR/Mustafiz/Fatama
রিপোর্ট শেয়ার করুন »