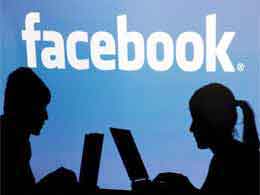 Dhaka, 07 July, Abnews : People who are high-achieving in academics are more likely to experience feelings of romantic jealousy on Facebook, according to a new study. US researchers conducted several studies of undergraduate students and found that the higher a student's grade point average (GPA), the greater their levels of 'Facebook jealousy' were. Participants were asked to envision several hypothetical scenarios, such as discovering a message in their partner's Facebook inbox from a person of the opposite sex that reads What are you up to later? Women had higher levels of Facebook jealousy than men, a finding that confirms research from earlier studies, 'LiveScience' reported.
The findings regarding GPA are preliminary, and the researchers still need to tease out the reason for the possible link, said study researcher Denise Friedman, an associate professor of psychology at Roanoke College in Salem, Virginia. It may be that people with high GPAs tend to have a personality type that makes them more prone to jealousy, researchers suggest. Students with higher GPAs are often more conscientious, show greater self-control and tend to be perfectionistic, Friedman said.
The perceived infidelity likely upsets their attempts at perfection across the board, Friedman added. The researchers also tested whether adding different emoticons (such as symbols of smiley or winking faces) after the ambiguous message would affect jealousy levels. While adding a winking emoticon had no effect on women's jealousy level, men were more jealous when the message had a winking emoticon, as opposed to no emoticon.
Evolutionary work suggests men are more jealous of sexual infidelity, while women are more jealous of emotional infidelity, Friedman said. The winking emoticon was most likely perceived as flirtatious, perhaps even sexually suggestive, which may explain why men were more jealous in this condition, she said.
Abn/Sun-01/Lifestyle/International/Desk/Mustafiz/Fatama
রিপোর্ট শেয়ার করুন »