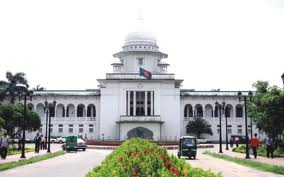 Dhaka, 16 April, Abnews: Supreme Court Chief Justice Md Muzammel Hossain has pulled up the government for failing to implement a proposed hike in salary and allowances of lower court judges.
'We have changed somewhat your (the government) proposal for hike in salary of lower court judges. But you have failed to implement it. If you are not interested, please make it clear. Those looking forward to the pay hike will not come here anymore,' was his terse observation on the Masdar Hossain case. On Monday, the state had told the court in writing that the government has finalised hiking the salary and allowances of the lower court judges. The Appellate Division observed on Tuesday that the 2009 law on the issue should have been good enough. 'After we have passed an order, the matter has been referred to the parliament for discussions. Is this not undermining the judiciary? What's the use of having an apex court? At this rate, there will be nothing left of it.' The Chief Justice questioned the scope for changes after the Supreme Court has given a verdict.
He said the case will be heard by a full court bench with senior advocates as amicus curae of the petitioners. With this observation, the hearing in the case was adjourned until Sunday.
Abn/Tues-02/Law & Crime/Desk/Mustafiz/Majumder/Shila
রিপোর্ট শেয়ার করুন »