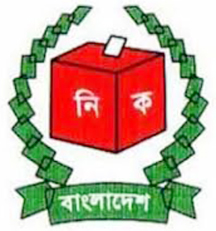 Dhaka, 06 July, Abnews : Polling of Gazipur City Corporation (GCC) started in all its 392 centres simultaneously at 8 am today amid festive mood and tight security measures. Seven candidates are contesting for the mayor post of the GCC. Of them, Advocate Ajmat Ullah Khan and Professor MA Mannan are the front runners.
A total of 456 candidates are vying for 57 councillor posts while 128 for 19 councillor posts (reserved) in the city corporation. While visiting some of the polling centres at around 8.30 BSS staff correspondents found the voters are started coming and casting votes standing on queue.
Talking to media, majority of the voters are satisfied with the poll environment and hopeful that voting will be peaceful. The law-enforcers are keeping all polling centres within security network. Punitive action will be taken against those who will be found guilty of initiating any sorts of violence, Sub- Inspector M Rokonuzzaman told media. The voting will continue till 4 pm without any break, the SI said, adding all voters will return back home uninterruptedly after casting votes.
Abn/Sat-01/National/Desk/MR/Mustafiz/Fatama
রিপোর্ট শেয়ার করুন »