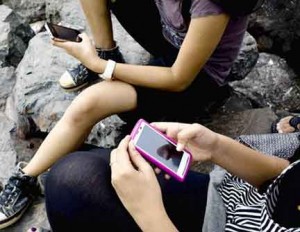 Dhaka, 08 July, Abnews : Now that summer breaks are over and new admissions completed, here is what you should do to make make the first impression at your college. For the Fuchcha gang, the excitement is almost palpable; after all, you've braved final school exams and overcome admission stress to get selected to your favourite college. In a technology dominated age what is better way to arrive in style than handy phone apps. Here are some Windows 8 and Windows Phone apps that will help ensure you get into the college with a bang!
Stay connected with your gang 24/7 with Facebook, Twitter or the newbies– Whatsapp, WeChat, Talk and Viber apps. Do away with the old style of taking notes and opt for OneNote, EverNote, Sketchboard, Quick Notes apps on both Windows 8 and Windows Phone Also, get all the guess papers, reference books and course supplements on Pearson Book Store apps
Pep up the entertainment quotient with apps like Gaana, Raaga and TuneIn Radio available on both Windows 8 and Windows Phone. And make your peers envy with DJ-ing skills with the Accelerophone app (Windows Phone). Clearly, you will never have a dull moment.
And then of course, you have to ensure you don't fall short on attendance or fall back on studies amidst all the fun. So while the SmartWakeUp app (Windows Phone) will pull you out of bed for another rocking day, the Lazy Student app (Windows Phone) will manage your calendar, schedule, assignment and due-dates.
Abn/Mon-01/Lifestyle/International/Desk/Mustafiz/Fatama
রিপোর্ট শেয়ার করুন »