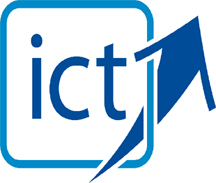 Dhaka, 19 June, Abnews : Information and Communication Technology (ICT) experts have stressed for flourishing ICT- and science-based time-befitting education among students to accelerate national uplift in the competitive 21st century.
They were addressing the concluding ceremony of a five-day 'Workshop on Web Development' organised by the Department of Computer Science and Engineering (CSE) at Begum Rokeya University, Rangpur (BRUR) on Tuesday afternoon.
The Department of Computer Science and Engineering (CSE) organised the workshop to educate seventy students of 3rd and 4th year of the department on the latest technologies for web designing, web development, designing of static and dynamic web pages.
Former Principal of Rangpur Medical College Professor Dr Azizul Islam attended the concluding ceremony and distributed certificates among the participant students as the chief guest with Head of the CSE Department of BRUR Illias Pramanik in the chair.
Workshop Director and teacher of CSE Department of Potuakhali University of Science and Technology Kamal Hussaine Chowhdury, Assistant Professor of Bengali Department of BRUR Dr Tuhin Wadud and teacher of CSE Department Shamsuzzaman addressed.
The speakers asked the university students and young generations for acquiring adequate skill and expertise on high tech digitised ICT to speed up national uplift in the process of building a developed digital Bangladesh in near future. At the end, the chief guest distributed certificates among the participating seventy students of the CSE department of the university.
Abn/Wed-01/Technology/Desk/MR/Mustafiz/Fatama
রিপোর্ট শেয়ার করুন »