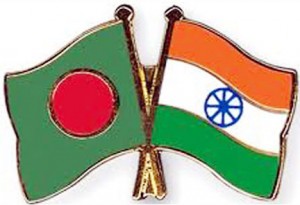 Dhaka, 23 December, Abnews : The first Board meeting of the India-Bangladesh Foundation was held in Dhaka on Saturday. The Board meeting was co-chaired by High Commissioner of India to Dhaka H.E Pankaj Saran and High Commissioner of Bangladesh to India H.E Tarik A. Karim.
Board members who attended in the meeting are Professor Sabyasachi Basu Ray Chaudhury, Vice Chancellor, Rabindra Bharati University, Kolkata; Professor Muhammad Samad, Vice Chancellor, University of Information and Technology & Science, Dhaka and Mr. Samsuzzaman Khan, Director General, Bangla Academy, Dhaka.
The Foundation invited proposals to individuals and institutions for limited funding. Further details are available on foundation website 'www.hcidhaka.gov.'in The Foundation was established pursuant to the Memorandum of Understanding signed between India and Bangladesh on February 16, 2013.
Abn/Mon-02/National/Desk/Nazmul Houda/Mustafiz/Fatama
রিপোর্ট শেয়ার করুন »