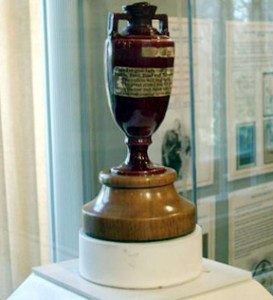 Dhaka, 07 May, Abnews : Australia's red centre Alice Springs will host England on their Ashes tour this year, with a two- day match announced Tuesday at Traeger Park against a Chairman's XI. Alice last hosted an international game in 2001 when the West Indies played a Northern Territories XI, and Cricket Australia said it hoped fans would travel to the iconic Outback town for the November 29-30 game. We are excited about this announcement, and about the opportunity to bring elite cricket to the red centre, said Cricket Australia official Andrew Ingleton.
Chairman's XI fixtures are usually played in the national capital Canberra but Ingleton said we wanted to bring the match to an iconic part of Australia. Traeger Park sits against the backdrop of the MacDonnell Ranges and the red Australian desert, with fans able to travel from Alice Springs to the major tourist attraction of Uluru (Ayers Rock).
The tourists will arrive in Alice Springs from Brisbane on November 26 after the first Test and will leave for the second Test in Adelaide on December 1.
Abn/Tue-01/Sports/International/Desk/Mustafiz/Fatama
রিপোর্ট শেয়ার করুন »