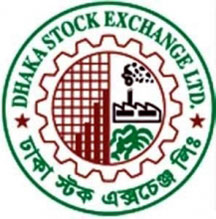 Dhaka, 19 January, Abnews : After advancing for the third week in a row till Thursday, Dhaka stocks opened and finished the first trading session of another week on Sunday upward, which optimistic market insiders saw as another spell of rebound. DSEX, the benchmark general index of Dhaka Stock Exchange (DSE), gained 111.53 points or 2.53 percent last week when it hit 4519.39, a new high since January 28, 2013 launch of the broad- based index. The index maintained the uptrend on Sunday and closed 46.04 points or 1.01 percent up at 4565.40 by breaking its last week's record.
Last week DS30 also moved upward by 37.18 points or 2.39 percent to finish at 1592.78. The blue-chip index of the bourse closed Sunday at 1612.10, which was 19.31 points or 1.21 percent up from Thursday's close. The total turnover marked 42.52 percent last week to reach Taka 2606.76 crore from the previous week's Taka 1829.04 crore. The daily turnover continued the rise and ended the day at Taka 708.0 crore on Sunday, up from Thursday's Taka 643.51.
Investment management firm Aims of Bangladesh credited the bullish trend to the investors which to some extent have appeared to be optimistic about the investment environment. As the stock market experienced higher turnover on the day, shares prices advanced across the board. Out of traded 294 issues, 167 gained, 112 incurred loss and 15 remained static.
The day's most advanced issues were from insurance, tannery, IT, fuel and oil, banking and mutual funds sectors while the losing issues included sectors like food and allied, textile, engineering and telecommunications.
Abn/Sun-02/Shear Market/Desk/MR/Mustafiz/Fatama
রিপোর্ট শেয়ার করুন »