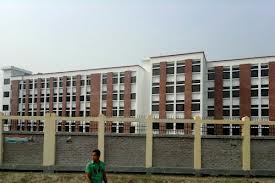 Dhaka, 20 April, Abnews:Begum Rokeya University of Rangpur was shut for an indefinite period after a section of teachers and students demanding the resignation of the vice-chancellor clashed with police on Saturday.
At least 36 people including six teachers were injured in the clash ensued following suspension of four teachers and two officials of the university, reports our Rangpur correspondent. Of the injured, Ashraful Islam, assistant professor of statistics department; and Mohammad Jahidur Rahman, assistant registrar; were undergoing treatment at Rangpur Medical College Hospital. Rajib, a third year student of management department who is reportedly belongs to the VC group, was arrested along with a cocktail from the spot, said Mohammad Shahabuddin Khalifa, officer-in-charge of Rangpur Kotwali Police Station. The university authorities suspended four teachers and two officials, who were involved with the anti-VC movement began in January, and issued a notice in this regard on Thursday. Around 11:30am Saturday, teachers, students and officials of Durniti Birodhi Mancha surrounded the residence of Vice-Chancellor Prof Muhammad Abdul Jalil Miah in protest against the termination of the six teachers and officials. At one stage, the protesters broke the boundary wall of the VC residence, prompting police to charge batons, fire 10 rounds of rubber bullets and 50 teargas shells. The situation became normal around 1:00pm. The authorities sat in a meeting around 3:00pm and decided to suspend classes and examinations for an indefinite period, said Shahjahan Ali Mondol, registrar of the university. Administrative activities however will continue, he added. Additional law enforcers have been deployed on the campus to avert any untoward incidents.
Teachers and students of the university under the banner of Durniti Birodhi Mancha began the agitation on January 6 demanding resignation of the vice-chancellor, accusing him of being corrupt.
Abn/Sat-02/Education/Desk /Mustafiz/Majumder/Shila
রিপোর্ট শেয়ার করুন »