Dhaka, 29 June, A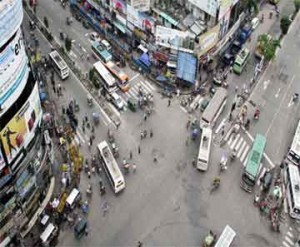 bnews : Bangladesh Islami Chatro Shibir brought out a procession and blasted at least three cocktails at Paltan intersection here today noon. A group of Shibir numbering 15-20 cadres equipped with bamboo sticks and other sharp weapons brought out a procession from Paltan intersection towards Dainik Bangla at about 11.55 am, according to spot eyes.
The witnesses said the processionists blasted three cocktails and created panic while passing Paltan moor and a daily newspaper Shokaler Khabor at about 12.00 noon.
Pedestrians and motor vehicles feared while the procession was passing rapidly the Paltan area. None was injured during the blast and a huge number of members of law enforcement agencies were seen active to disperse it quickly, the witnesses said.
Abn/Sat-01/Politics/Desk/Liton/Mustafiz/Fatama
রিপোর্ট শেয়ার করুন »