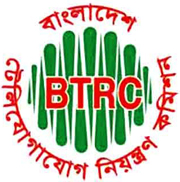 Dhaka, 19 May, Abnews : Cellular phone users in the country are paying Taka 20,971 for 1 Gigabyte (GB) data under its Pay as you go or P1 internet package although the government has trimmed the bandwidth price at a minimum level in last four years, said experts. They said cellular phone operators are charging high rate to the internet consumers due to the in different attitude of the telecom regulator- Bangladesh Telecommunication Regulatory Commission (BTRC). Taking to Abnews, noted ICT expert Mostafa Jabbar said that the government has trimmed bandwidth price to a minimum level, but the end users are paying high rate for internet.
The BTRC as a government's watchdog has become absolutely failure to perform its regulatory activities to ensure reasonable internet price for end user, he said. Jabber said the subscriber doesn't get any result if there is any complain for the irregularities of the operators. BTRC should take action against the cellular phone operators for cheating the subscriber, he added. The telecom regulator had sought opinion of the cellular phone users on reduction of mobile internet bandwidth charge seven months ago, but the authority is yet to take a decision on the rate cut.
As a result, the mobile operators continued to charge P1 package subscribers Taka 0.02 a kilobyte, a rate they have been charging for the last nine years. Sumon Ahmed Sabir, an Internet Service Provider (ISP), also echoed Mostafa Jabber, saying the operators should have cut the internet charge in accordance with the reduction of bandwidth price. Actually the regulator is yet to take any effective measures to ensure a reasonable internet price for cellular phone users, he observed.
According to the statistics available with the BTRC, the total number of internet users in the country is 30 million, of which 90 percent use internet via cellular phones. Sources said the government reduced the internet price several times over the last four years, but the cellular operators are not transferring the benefit to their P1 package subscribers by charging on the old bandwidth price of Taka 72,000 per megabyte per second (Mbps).
In 2004, the internet bandwidth price was Taka 72,000 per Mbps which has now come down to Taka 6,000. The BRTC in September last year had sought opinion from mobile subscribers on its proposed 14-point directives to the operators to prevent 'harassment or deception' of the subscribers. Later, except the reduction of mobile internet bandwidth charge, all other issues were incorporated in the regulator's directives. These include informing the prepaid subscribers about call duration, call charge and balance after each outgoing call, tenure of SIM cards, guidelines for advertisements in the newspapers and voice-based advertisements.
Abn/Sun-01/Technology/Desk/Alif/Mustafiz/Fatama
রিপোর্ট শেয়ার করুন »