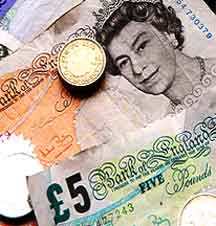 Dhaka, 03 July, Abnews : The British economy has made further progress, but that there are still some risks at home and abroad that could derail the recovery, said the British Chambers of Commerce (BCC) in its Quarterly Economic Survey report released yesterday. British export balances remain strong, with the services export deliveries balance reaching its highest level, which was 36 percent, since the survey began, BCC said. Employment balances rose in the second quarter this year, following their first quarter decline. In manufacturing, the balance improved from 11 percent to 19 percent; in services, it improved from 6 percent to 15 percent.
Meanwhile, business confidence has again increased, and is much stronger than average levels during the recession. Manufacturing confidence that turnover will improve rose seven points to 51 percent; service sector confidence rose six points to 46 percent; Profitability confidence rose from 33 percent to 39 percent for manufacturing, and from 22 percent to 34 percent in services, the data showed.
Otherwise, pressure to raise prices continued to ease last quarter. In manufacturing, this fell by five points to 12 percent, with many citing reduced pressures from raw materials. For services, the balance fell by seven points to 12 percent, low by historical standards. And cash flow balances are weak in both sectors. Overall, the second quarter results support our view that the economy will gradually strengthen over the next year, but challenges remain, said BCC.
BCC last month lifted up the British economic growth rate forecast for 2013 and 2014, from 0.6 percent and 1.7 percent to 0.9 percent and 1.9 percent respectively. But John Longworth, Director General of the BCC, warned that: If we want Britain's economy to be great, rather than just good, pro-growth policies will need to continue for decades to come. Otherwise, we may be in for a long and slow road to recovery – a prospect with little appeal for either business or government.
Serious risks remain for the economy at home and abroad. Domestic inflation has increased again, and this risks worsening the squeeze on businesses and consumers. Looking abroad, with the U.S. planning to reduce its stimulus and continued problems with the eurozone, our exporters continue to face difficulties in selling their wares overseas, said David Kern, BCC Chief Economist.
To support British firms, the Bank of England must avoid steps, such as adding to quantitative easing policy, which could trigger a further rise in inflation. At the same time, the central bank should also strive to keep interest rates low to encourage businesses to invest. The government should also play a role by giving greater support to exporters, and providing access to finance for dynamic, viable businesses, suggested Kern. The survey made up of responses from over 7,400 businesses.
Abn/Wed-01/Economics/International/Desk/Mustafiz/Fatama
রিপোর্ট শেয়ার করুন »