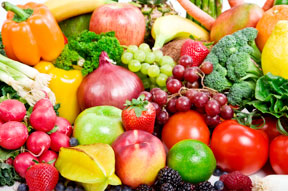 Dhaka, 04 September, Abnews : Speakers at the inaugural ceremony of a fair here on Tuesday afternoon called upon all for boosting fruit production to meet nutrition demand, alleviate poverty and achieve self-reliance. They favoured innovation of modern technologies for cultivation of hybrid variety fruits through imparting training to all concerned, including women and commoners, to further increase productions.
They were addressing inaugural ceremony of the three- day 'Fruit Tree Fair-2013' being jointly organised by the Department of Agriculture Extension (DAE) and Kawnia upazila administration on Kawnia upazila parishad premises.
With Kawnia upazila chairman Anwarul Islam in the chair, Member of the Parliament from Rangpur-4 constituency and valiant freedom fighter (FF) Tipu Munshi attended the ceremony as the chief guest and formally launched the fair by cutting ribbon.
District Plant Protection Specialist of the DAE Ruhul Amin, upazila vice-chairmen Selina Talukder Sheuly and Rafikul Islam, addressed the ceremony as the special guests.
Upazila Agriculture Officer Mahbubur Rahman, Joint Secretary of district Awami League (AL) Mazed Ali Babul, General Secretary of Kawnia upazila AL Abdul Hannan, FF Sarder Abdul Hakim, AL leaders Hakibur Rahman Master also spoke.
Officials of the DAE, Department of Forest, Bangladesh Agriculture Development Corporation, Bangladesh Agriculture Research Institute and NGOs, nursery owners, students and farmers attended. Huge varieties of fruits, including indigenous species, and many varieties of fruit tree saplings are being exhibited in the fair by the private sector nursery owners, agriculture related departments and entrepreneurs.
Referring to the brighter prospect of fruit production, the speakers suggested for bringing all stakeholders into an integrated approach to enhance production of the indigenous, high yielding and hybrid variety fruits.
They pout special emphasis on increasing production of high- valued, hybrid and developed varieties of fruits for meeting nutritional demand as well as achieving economic self- reliance by the rural people. In his speech, the chief guest said the country has achieved revolutionary success in social afforestation and asked the people for cultivating indigenous species of fruits along with hybrid fruits those have huge nutritional values.
He also called upon the experts and scientists to innovate more high yielding and hybrid varieties of fruits aiming at increasing productions round the year to meet total nutritional demand for the common people and achieve self-reliance by them.
Abn/Wed-01/HealthNational/Desk/MR/Mustafiz/Fatama
রিপোর্ট শেয়ার করুন »