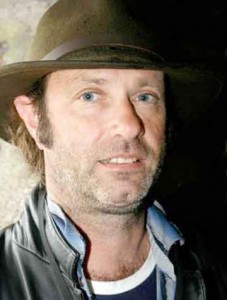 Dhaka, 07 July, Abnews : A BBC journalist killed himself after complaining of being sexually harassed by a female colleague, an inquest has heard, reports BBC. Russell Joslin, 50, a radio reporter for BBC Coventry and Warwickshire, died in hospital last October. Coroner Louise Hunt ruled the identity of the woman could not be revealed. Joslin died in hospital from asphyxiation three days after walking in front of a bus in October. A verdict of suicide was recorded on Friday. Hunt said there were many factors surrounding his death, including work dissatisfaction and his mental state, but it would be wrong to attribute blame to a single one.
Black with rage
However, she said it was clear he felt his complaints about alleged sexual harassment were not taken seriously. The allegations made by Joslin, which included unwelcome advances and a threatening voicemail, spanned the years 2005 to 2008, the inquest in Leamington Spa was told. BBC 5 Lives Phil Mackie, at the hearing, said it appeared the allegations – which were officially made by Joslin in March last year – were omitted from an official report sent to BBC managers.
But there was no evidence of a cover up, Lesley Granger, who carried out an investigation into the way the BBC handled Mr Joslins grievances, told the hearing. She said the catalyst for the events last October came during the Jimmy Savile affair, when Joslin saw a television interview in which a former BBC employee alleged she had been the victim of a sexual assault at work. Joslins father told the inquest his son had been black with rage after seeing it.
Wasnt quite there
In his evidence, Peter Joslin, the former chief constable of Warwickshire Police, said his son had been admitted to a psychiatric unit last March but seemed much better until a rapid decline last October. On 18 October, a friend contacted the family to say Joslin was thinking of killing himself, his father said. The next day he was called because Joslin had thrown himself under a bus and was subsequently admitted to a psychiatric unit.
Peter Joslin told the hearing his son wasnt quite there and he wasnt the Russell that we knew but the family felt he was in the best place. Joslin was taken to Warwick Hospital and then to nearby St Michaels psychiatric hospital. He was later readmitted as an emergency patient to Warwick Hospital, where he died on 22 October.
Unfortunate event
Giving evidence, Granger described an incident in which a manager mistakenly sent a text to Joslin saying the case was massively sensitive as an unfortunate event. She was not allowed to name at the inquest any of the individual BBC managers involved. At the time of Mr Joslins death, Granger said, the BBC was in some disarray especially with the sexual abuse revelations surrounding Savile, the former BBC TV presenter and Radio 1 DJ.
The inquest has also heard from Rebecca Sly, a mental health liaison nurse at Warwick Hospital, where Joslin was taken after he was hit by the bus. She said he told her he deliberately walked in front of the vehicle. She suggested he be admitted to a psychiatric ward, the inquest heard.
Another nurse, Claire Lennox, said Joslin was laughing and joking with staff an hour before his body was found. The inquest was told he was subject to 15-minute observation checks in hospital but was not on suicide watch because he was deemed a low risk after expressing regret at what had happened. A review of Joslins medical treatment proved nothing could have been done differently, the hearing was told.
Hard lessons
However, speaking after the inquest, Peter Joslin said the family would pursue some of the issues that arose from his treatment and the way the BBC dealt with his sons complaints. Lucy Adams, director of HR at the BBC, told the inquest the corporation had carried out a root and branch review of procedures since his death. David Holdsworth, controller of BBC English Regions, said after the hearing there had been hard lessons to learn, and the corporation would implement the changes.
Following the publication of the report in March, commissioned after Joslins death, the BBC introduced several measures, including setting up a confidential helpline for staff concerned about bullying or harassment and increased face-to-face counselling. In a statement, the National Union of Journalists said it would be examining whether proposed changes to the BBCs support services would lead to still badly needed improvements.
Following the hearing, Coventry and Warwickshire Partnership NHS Trust, which runs St Michaels Hospital, said it wanted to extend its heartfelt sympathy to Joslins family. Associate medical director Dr Rob Holmes said: We believe the coroner has heard clear evidence that our staff at St Michaels Hospital took all the steps they should have taken to prevent Russell from taking his own life.
He said despite that the trust had undertaken a thorough investigation of what had happened and ensured that lessons learned have been implemented. But he admitted even those may not have prevented Joslins death.
Abn/Sun-01/Media/International/Desk/Mustafiz/Fatama
রিপোর্ট শেয়ার করুন »