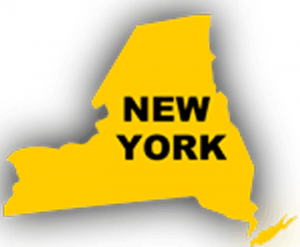 Dhaka, 30 November, Abnews : Above a Korean fried chicken restaurant in Queens, Showkat Khan worked the room of mostly Bangladeshi men, speaking Bengali with a few English phrases mixed in, his enthusiastic message of opportunity broadcast through a crackling amp. At one point, he held aloft a copy of New York City's Civil Service newspaper, The Chief. "You are here to make money in this country, and to get a better life," Khan said.
There was more than one way toward that American dream, he acknowledged, outlining a few options. But one path seemed to stand above the others, if only because Khan had already paved the way: He is a traffic enforcement agent. Khan is part of an influx of Bangladeshi immigrants who earn a living by writing parking notices for the city, a inquisitive and growing presence navigating the choking traffic and bumper-to-bumper sea of parked cars. Bangladeshi immigrants, who represent less than 1% of the city's population, now make up between 10% and 15% of the 3,000 traffic agents, Robert Cassar, the president of the union representing the agents, said.
The Friday after Thanksgiving, which many New Yorkers erroneously believe offers a holiday reprieve from customary parking restrictions, is in fact one of the busiest days of the year for traffic agents. Mohammed Chowdhury, who is from Bangladesh and oversees traffic operations for much of Queens, said his officers might write three times as many tickets on that day.
In the last decade, union officials said, at least 400 Bangladeshi immigrants have become traffic agents in NY, opening a new career corridor to those who traditionally find their way in this country from behind the wheel of a taxicab. City records put the number at slightly less than 200, but police officials said they suspected the number to be higher. Salaries start at $29,000 a year, but the insurance benefits and pension are generous. A college education and citizenship are not needed; one must be lawfully appropriate to work in the US and possess a high school diploma. Citizenship requirements are also minor. Source: Internet
Abn/Sat-02/International/Desk/Nazmul Houda/Mustafiz/Fatama
রিপোর্ট শেয়ার করুন »