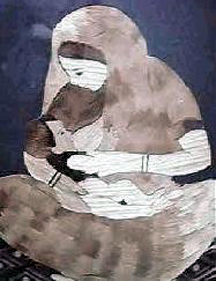 Dhaka, 01 June, Abnews : Bangladesh has achieved significant progress in breastfeeding as special attention has been given to it recognizing the fact that there is no alternative to breastfeeding. It has been recognized worldwide that breastfeeding is crucial for building a physically and mentally sound nation.
Bringing most of the mothers under breastfeeding programme is one of the major successes of the country following another success of Bangladesh with regard to reducing maternal mortality rate to a significant level.
According to data gathered by World Breastfeeding Trends Initiative (WBTI) recently, Bangladesh so far moved one step forward in breastfeeding as the country has now secured a position on Blue Colour list from its previous position on Yellow Colour list.
Now, the main objective of Bangladesh is to get a position on Green Colour list among the breastfeeding countries. Certainly, the prime motto of Bangladesh is to secure a position on Green Colour list in terms of breastfeeding. . . and we are working hard to reach our target, said Director General of Family Planning A K M Amir Hossain here recently.
However, the WBTI data revealed that Bangladesh got 110.05 marks in regard to breastfeeding children while in 2008 and 2005 it earned 87 and 90.5 marks respectively. The data recognizes number 136-150 as Green Colour, 91-135 Blue Colour, 46-90 Yellow Colour and 0-45 Red Colour.
The data is reviewed on the basis of at least 15 indices including coordination between policy and programmes, initiatives of children-friendly hospitals, protection during motherhood period, children's food, policy and programmes for children's food during emergency period and initiatives for breastfeeding and supplementary diet for children up to two years of age.
Shahinoor Begum, 24, a student of Dhaka University and mother of a two-year-old son, despite having many obstacles due to her upcoming examinations, does not want to feed her son instant powdered milk available in local markets other than breastfeeding. But, she is in a fix now as she does not know what she should do under this situation. Due to her examinations and varsity classes, she sometimes cannot breastfeed her son.
Shahinoor straight away took a decision to talk to a nutritionist or a concerned person on how she could breastfeed her only son. Subsequently, she went to Mohammadpur Fertility Services and Training Centre where she talked to nutritionist Shahnaj Farid (Tithi).
Tithi made it clear to Shahinoor that she could ensure feeding her son with breast milk even when she would not be at home. Tithi told Shahinoor that she (Shahinoor) could suck her breast milk and keep it in three separate pots so that her son could take the milk during her class hours at the university.
Tithi said the sucked milk would remain fresh for up to six to eight hours when it is kept outside refrigerator. If kept in a fridge, it would remain fresh for at least 72 hours. Tithi also advised Shahinoor to take more water, leafy vegetables like Kolmi Shak and Kalozira daily to increase her breast milk.
Tithi told this correspondent that at least 1,000 patients (mothers) used to come to the Mohammadpur Fertility Services and Training Centre to take treatment. Of them, 50 percent were pregnant mothers. They want to ensure breastfeeding their yet-to-be-born babies.
The patients are to stay at the centre seven days after the birth of their children when they (new mothers) are asked to breastfeed their children. In the centre, they (mothers) are advised not to give tin milk to their children up to six months of their age.
Regarding the increasing trend of breastfeeding, Tithi said nowadays mothers are very much aware about giving their children breast milk as they have been inspired to do so due to the government's massive campaign in this regard. Besides, physicians are also motivating them to breastfeed their children, Tithi added.
When asked about the benefit of breastfeeding, Sonia, 20, who came to the centre for treatment of her son, informed this correspondent that she gives her son breast milk as it helps him grow with sound health.
According to statistics of Bangladesh Breast Feeding Foundation (BBF), the number of breastfeeding cases rose to 64 percent in 2011 from 43 percent in 2007. When his attention was drawn, Chairperson of the foundation S K Roy said the government initiative is the main reason for increase of the number of breastfeeding cases in the country.
In this connection, Roy said the Prime Minister herself directed the authorities concerned to take positive steps to this end. The government has already given a grant of Taka 40 crore to the National Nutrition Programme. Most of the grant would be used in the breastfeeding programme, he added.
Apart from this, Roy said the allocation was made to 500 children-friendly hospitals while training is being imparted to physicians and nurses in this regard. Training has so far been started at 163 hospitals. So, we are very much optimistic that we are heading towards consolidating our position on 'Green Colour' list in breastfeeding.
Senior Secretary of Health Ministry Muhammad Humayun Kabir said the government efforts to consolidate Bangladesh's position on Green Colour list would continue. Advisor of BBF and nutritionist Prof M Q K Talukder said in the Holy Quran and the Bible, the mothers have been directed to breastfeed their children. So, breastfeeding is a right of the children and everyone should remain aware so that no child is deprived of their basic right.
Abn/Sat-01/Lifestyle/Desk/MR/Mustafiz/Fatama
রিপোর্ট শেয়ার করুন »