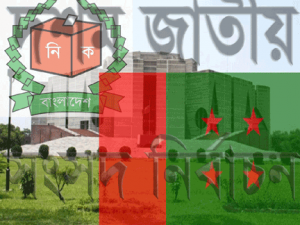 Dhaka, 29 November, Abnews : Awami League today announced the final list of nominations for the polls to the 10th Jatiya Sangsad (Parliament). Addressing a crowded press conference at the political office of Party President Sheikh Hasina at Dhanmondi here, Awami League general secretary Syed Ashraful Islam released the final list of party candidates for the parliament polls.
He said the list of party candidates was finalised going through different procedures over the past one year. Syed Ashraf said the final list of nomination was meant only for the Awami League. He said along with the party list, the candidates of the 14-party alliance and the grand alliance would be incorporated.
The AL general secretary said, The ensuing parliament poll is very significant for Bangladesh as there is no alternative to election for the forward march of democracy. Syed Ashraf called upon all the political parties to take part in the ensuing polls.
Among the party stalwarts who were awarded with Awami League tickets to contest the polls from various constituencies of the parliament included its President Sheikh Hasina, general secretary Syed Ashraful Islam, joint general secretaries Mahbub-ul-Alam Hanif and Dr Dipu Moni, advisory council members Amir Hossain Amu, Tofail Ahmed, Suranjit Sengupta and Abul Mal Abdul Muhith, presidium members Syeda Sajeda Chowdhury, Begum Matia Chowdhury, Mohammad Nasim and Obaidul Quader.
Among the new entrants who got tickets to vie for the election included AL organising secretary AFM Bahauddin Nasim, deputy office secretary Advocate Mrinal Kanti Das, Awami Swechchasebak League general secretary Pankaj Debnath, Jatiya Sramik League leader Sukur Mahmud and former skipper of the national cricket squad Naimur Rahman Durjoy.
Abn/Fri-02/Politics/Desk/MR/Mustafiz/Fatama
রিপোর্ট শেয়ার করুন »