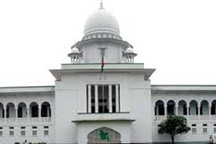 Dhaka, 12 December, Abnews : Post and Telecommunications Minister Rashed Khan Menon has said the Supreme Court judgement against war criminal Abdul Quader Molla should be accepted by all. The Appellate Division on Thursday rejected a review petition on the Jamaat leader's death sentence. There is no bar to executing the death sentence. All of us should respect the court ruling, the minister said in his instant reaction.
Information and Cultural Affairs Minister Hasanul Haq Inu echoed similar sentiments. The ruling was in keeping with the Constitution and existing law, he said, leaving no room for vagueness. State Minister for Law Qamrul Islam said, We have won the final battle. He said the Supreme Court ruling had sealed for good any scope of filing such review petitions in similar cases.
The state minister condemned the bomb attack on the ancestral home of International Crime Tribunal Judge ATM Fazle Kabir in Chamagram village in Sadar Upazila of Chapainawabganj. Molla was to be hanged a minute after midnight on Tuesday but his defence counsels managed to have it deferred through the chamber judge only hours before midnight.
The International Crimes Tribunal – 2 had sentenced Molla on Feb 5 to life in prison for his crimes against humanity during the 1971 Liberation War. Upon an appeal from both sides – prosecution and defence – the Appellate Division raised that sentence to the maximum penalty on Sept 17.
Abn/Thu-02/Law & Crime/Desk/Nazmul Houda/Mustafiz/Fatama
রিপোর্ট শেয়ার করুন »