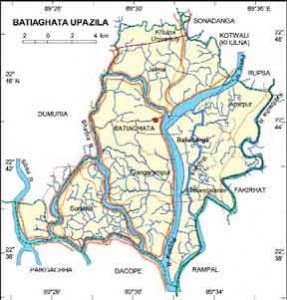 Dhaka, 26 July, Abnews : For the selection of the patroniser of learning and the selection of Guardian member of Purbo Kumlai Saheed Sardar Ibrahim Primary School at Rampal under Bagerhat Upazilla, the institution is now in great problem. Agitation has grown among the two groups of the villagers. The local people has given two applications to the Upazilla Chairman and the TEO to solve the problem. It is known from the application source that conflict started when a man named Mollick Nazrul Islam had been selected as a patroniser of learning of the school though a large number of people requested  the concerned authority not to select him for the post. It is known from the allegation source that Nazrul Islam ,his family and a group of people one day opposed to establish the school in the village.
Even the make a group to plot against the school. When the same person has been selected as a patroniser of learning of the same school, the local people cannot tolerate it and started protesting against him from the initiative stage. When it was informed of the local MP Mrs. Habibunnahar Talukder, she, as the authority of selection, ordered the UP Chairman and local Awameleage leader to solve the situation through discussion. According to her dictation , the meeting was held on Thursday in the school.
When the donor and founder of the school Mollick Tipu Sultan and his supporters requested them to change the controversial man, they denied the proposal of the donor and founder and his supporters. At one stage, the fonder and his supporters left the school in protest of their autocratic decision. After that, not changing the controversial patroniser of learning Md. Nazrul Islam, he (Nazrul Islam) forcefully selected the guardian member of the school committee violating the rules and regulation.
A large number of guardian has informed the newsmen over the phone  about the matter. We tried to speak with the UP chairman of Baintala Union but he has told the newsmen that as he is in the way of Dhaka, he will speak later.  Local people and the founder of the school has urged to the local MP to solve the matter .Other wise, they will send their children to other school. The conscious people of the area think that for the betterment and sound environment of the school, the authority should re-organise the committee by changing the controversial man Md. Nazrul Islam.
Abn/Fri-01/Education/Md.Saiful Alam/Mustafiz/Fatama
রিপোর্ট শেয়ার করুন »