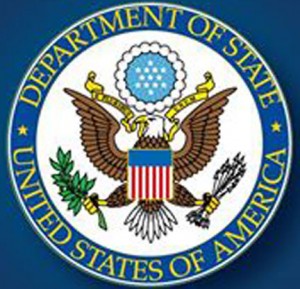 Dhaka, 07 December, Abnews : The US has once again urged the main political parties of Bangladesh to start a dialogue to be able to hold the polls and end violence. The State Department's deputy spokesperson Marie Harf on Friday (Dec 6) said that the political parties must find a way to hold free, fair and credible elections, which 'reflects the will of Bangladeshi people'.
We believe it is now even more urgent for the major political parties to engage immediately in constructive dialogue, Harf said during the State Department's daily press briefing. The ongoing violence must stop at once, said the state department official replying a query from the media.
Violence of any nature – which I know we've seen in Bangladesh – by any of the participants in the political process is not part of the democratic process. It's not acceptable, it must stop immediately. Members of the European People's Party (EEP) group of the European Union have made similar appeals a day before at a hearing on Bangladesh in Brussels.
The US has repeatedly called for a dialogue between the two major political alliances to work out a mutually acceptable way to hold the polls in a free and fair manner. The EU has also done the same. Realising that the impasse in Bangladesh, with the lethal spiral of violence, might affect regional stability, the UN has also pushed hard to arbitrate a settlement between the battling political platforms.
UN assistant secretary general Oscar Fernandez Taranco is now on his second visit to Bangladesh this year, saying his brief from his boss Ban Ki-moon is to find a way to a compromise on how to hold the parliament elections calmly and in an inclusive manner.
Abn/Sat-01/International/Desk/Nazmul Houda/Mustafiz/Fatama
রিপোর্ট শেয়ার করুন »