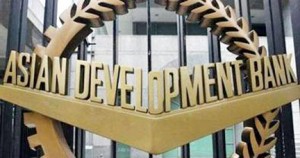 Dhaka, 21 November, Abnews : The Asian Development Bank (ADB) and the Bangladeshi government Thursday signed a loan agreement totaling 90 million U.S. dollars to overhaul secondary education and to build foundation for developing a skilled labor force. The assistance is the first tranche of the 500-million-U.S.- dollar Secondary Education Sector Investment Program (SESIP) approved by ADB in September this year, according to a statement of the Manila-based lender.
Md Abul Kalam Azad, secretary of Bangladesh's Economic Relations Division (ERD) and M Teresa Kho, country director for ADB's Bangladesh Resident Mission, signed the loan agreement on behalf of their respective sides. "Skills shortage is a key challenge Bangladesh is facing to graduate to the next orbit of development," said Teresa Kho. He noted that Bangladesh has great potentials for rapid development if it can improve skills of the enormous working-age population in the next decade.
The 90-million-U.S.-dollar ADB assistance under the first tranche of the SESIP will help make teaching and learning more market related, it said, adding that teaching equipment, laboratories, tools and teacher training will be provided to develop courses like science, mathematics and English teaching. The SESIP, scheduled to be completed in 2023, will support the Bangladeshi government's 10-year secondary education reform plan. This plan expects an increase of about 3.5 million students and requires an additional 145,000 teachers and 10,000 more schools by 2023, according to the statement.
About 2 million youths are now entering the Bangladesh job market annually but nearly 90 percent of them end up in poorly- paid informal work that requires few skills, according to the ADB. The low skills base of the workforce is undermining productivity and weighing on attempts to diversify the economy, the statement said.
While Bangladesh has made great efforts in improving enrolment rate, secondary schools still suffer from obsolete courses and teaching materials, a lack of common school standards, poor teaching and weak administration, it added.
Abn/Thu-02/Bank-Insurance/Md. Nazmul Houda/Mustafiz/Fatama
রিপোর্ট শেয়ার করুন »