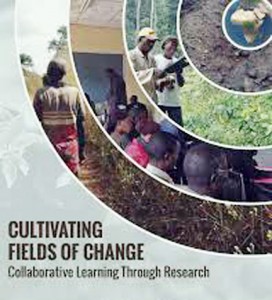 Dhaka, 03 January, Abnews : Agriculture experts at a workshop have underscored the need for comprehensive approaches with innovation of newer ways and technologies for adaptation with changing climate to keep agro- production increasing for food security. They were addressing the daylong sensitization workshop on 'Disaster and Climate Risk Management in Agriculture' organised by the Department of Agriculture Extension (DAE) at Pakuria Sharif Climate Field School under Gangachara upazila on Thursday.
The DAE organised the workshop under the Disaster and Climate Risk Management in Agriculture Project (CDRMP-II/DAE part) to disseminate the innovated newer ways and technologies at the grassroots levels for crop cultivation under adverse climate. The upazila level agriculture officers, sub-assistant agriculture officers, public representatives, male and female farmers, religious leaders, civil society members, teachers, professionals, journalists and local elite participated in the workshop.
Deputy Director of the DAE, Rangpur Feroz Ahmed attended and addressed the workshop as the chief guest with Agriculture Officer Abdullah Al Mamun in the chair. Gangachara upazila vice-chairman Khairul Alam, Project Monitoring Officer of DAE Salah Uddin Ahmed, Plant Protection Officer Habibur Rahman, Sub-assistant Agriculture Officer Lutfar Rahman addressed the workshop.
Training Officer of the DAE Ali Azam delivered the keynote speech as the main resource person narrating the adverse impacts of climate change on the agriculture sector and suggested different ways to cope with the situation. Taking part in the discussion, the agriculture experts elaborated various technologies and ways evolved locally in adapting with changing climate and termed cold wave, floods, river erosion, waterlogging etc as the main adverse situations being created by the changing climate in agriculture sector.
They also discussed effectiveness of using polythene sheets to save Boro seedbeds from cold bite, cultivating flood tolerant BRRI dhan 51 and 52, drought tolerant BRRI dhan 56 and 57 variety rice, farming vegetables on floating beds, preparing floating seedbeds, digging mini ponds for supplementary irrigation to Aman fields, rotting jute plants using ribbon retting methods, etc to adapt with the adverse situations.
The chief guest said the climate change has caused concerns to agriculture, climatic pattern, duration of seasons, crop farming and harvesting periods, food production, irrigation, navigation, ecology, environment, bio-diversity, underground water level etc. He suggested all concerned for educating farmers about crop cultivation adopting the newer cropping patterns, latest technologies and ways in all seasons amid changing climate to keep agro- activities movable for attaining sustainable food security.
Abn/Fri-02/Health/Desk/Nazmul Houda/Mustafiz/Fatama
রিপোর্ট শেয়ার করুন »