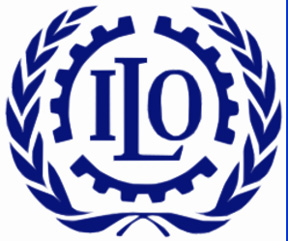 Dhaka, 04 May, Abnews : Tripartite partners-government, employers and workers have taken an action plan under consultation with International Labour Organization (ILO) to prevent any tragedies like Rana Plaza. The action plan was announced at a press briefing at the Ministry of Foreign Affairs on the conclusion of Dhaka visit of an ILO delegation led by its Deputy Director General (DDG) Gilbert Fossoun Houngbo. The ILO delegation visited Bangladesh from May 1 and May 4 to convey the solidarity of the ILO with those affected by the tragic events, the partners from government, labour and the industry.
Houngbo stressed on strong commitment from Bangladesh to resolve the labour safety issues and said money is not an issue to implement the action plan .. it's a political issue .. it's a matter of strong commitment, the country needs a permanent social dialogue, he said. As per the statement, the labour law will be reformed in the next parliament session in June making a provision of forming association for collective bargaining as well as of ensuring occupational safety and health.
It said the structural building safety and fire safety of all active export-oriented readymade garment factories would be ensured by end of 2013 through initiating remedial actions including relocation of unsafe factories. Under the plan, the government will recruit 200 additional inspectors in the department of the chief inspector of factories and establishments and it will be upgraded to a directorate within six months.
The government will allocate an annual regular budget allocation adequate to recruit a minimum of 800 inspectors and the development of the infrastructure required for their proper functioning. The tripartite partners and the ILO acknowledge that the challenges are daunting but believe that, if international buyers and brands take increased responsibility and partners and donors would provide active support safety can and must be improved in all workplace throughout Bangladesh.
The action plan also emphasized the need to initiate skill development and training programme for workers who sustained injuries in recent factory mishaps, including the fire at Tazreen Fashions in November last year. It also agreed that those responsible for the tragic events that have occurred in Bangladesh over the past six months shall be held accountable. Unless lawful actions are taken at the earliest more lives may be lost in preventable industrial accidents, it added.
Responding to a question about taking responsibility for improving working conditions and safety by the buyers and international brands, Houngbo said there is a serious will from the international buyers to contribute. On continuation of doing business with Bangladesh, the ILO DDG said, I do believe there's a set of urgencies. I do believe we have to act now and we have to call for the international buyers to continue doing business with Bangladesh.
Foreign Secretary M Shahidul Haque, Labour and Employment Secretary Mikail Shipar, US Ambassador in Dhaka Dan W Mozena, Canadian High Commissioner in Dhaka Heather Cruden, EU Ambassador William Hanna, UN Resident Coordinator in Bangladesh and UNDP Resident Representative Neal Walker, BGMEA President M Atiqul Islam, BKMEA first vice president M Hatem and Bangladesh Employers Federation President M Fazul Haque and M Fazlul Azim, MP, were, among others, present.
Abn/Set-02/Economics/Desk/MR/Mustafiz/Shaju/Ripa
রিপোর্ট শেয়ার করুন »