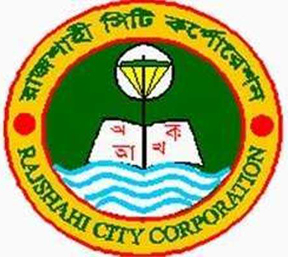 Rajshahi, 08 June, Abnews : All three contending candidates for mayoral post in the upcoming election of Rajshahi City Corporation (RCC) committed that they will build Rajshahi as agriculture based industrial city if they were elected.
Besides, they will work for launching sitting bus service for the city dwellers, bringing navigability in the Padma River, resisting drug addiction and removing residential crises of the students in the city.
They expressed the commitment in an election dialogue hosted by  Media Action held at Rajshahi Medical College Auditorium here last (Friday) night.
Mayoral candidates- AHM Khairuzzaman Liton, Mosaddeque Hossain Bulbul and Habibur Rahman- faced the public and responded to the several questions in the one-hour long dialogue. Reminding the city dwellers about visible development works former mayor AHM Khairuzzaman Liton said: We have implemented 14 out of 23-points election manifesto of last election. Next, I want to finish the rest if I am elected.
Responding to some other queries he says town service bus will be launched with initiative of RCC. Apart from this, water flow in the Padma River will be restored through creating navigation for overall development of the mighty river.
Replying a question relating to get recent support of Hefazat-E-Islami another mayoral candidate Mosaddeque Hossain Bulbul said: Hefazat isn't any registered organization. There is no question of implementing their 13-point demands.
If I am elected I shall transform the city into a terrorism and drug-addiction free city through creating mass-awareness to prevent drug addiction, he added. Besides, he said measures will be taken to arrange state level declaration to Rajshahi as an educational city.
Bulbul also says Rajshahi will be converted into a full- fledged educational city after establishing BKSP College, Medical University and Agricultural University if he is elected. Habibur Rahman, another candidate, says Rajshahi will be taken forward through adopting more need-oriented projects if he is elected in the election.
Abn/Sat-01/National/Desk/MR/Mustafiz/Fatama
রিপোর্ট শেয়ার করুন »